A culinary journey through the coastal town of Bournemouth
Discover the flavors of Bournemouth with its staple foods and best restaurants, perfect for tourists and locals alike.
Bournemouth, a picturesque coastal town in Dorset, England, is not only famous for its golden sandy beaches and Victorian architecture, but also for its diverse culinary scene. In this article, we will explore the staple foods of Bournemouth and recommend some of the best restaurants in town to satisfy your taste buds. Whether you're a tourist staying in a hotel in Bournemouth or a local looking for a delicious meal, this guide will help you navigate the town's vibrant food landscape.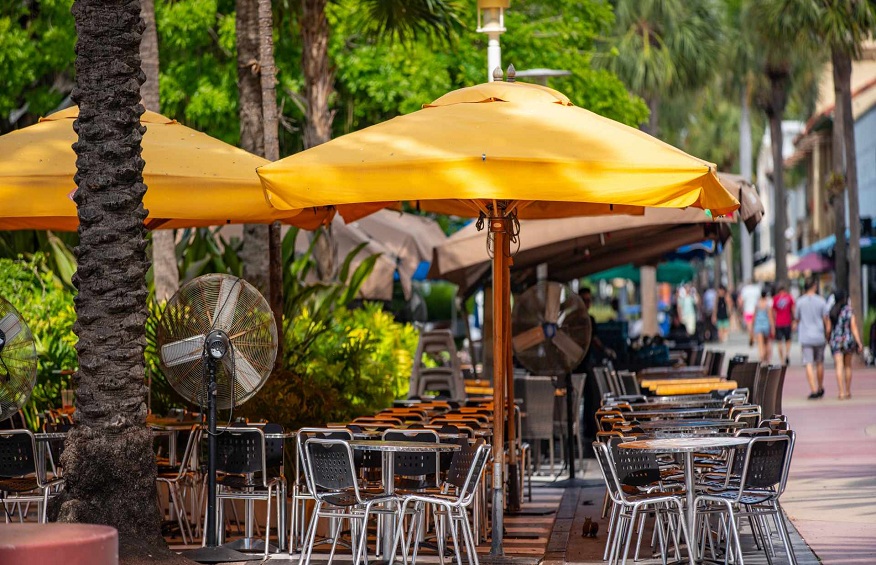 Staple Foods of Bournemouth
Fish and Chips
A trip to any coastal town in the UK would be incomplete without indulging in the classic British dish of fish and chips. Bournemouth is no exception, with numerous establishments offering the finest freshly caught fish served with crispy chips. For an authentic Bournemouth fish and chips experience, visit Chez Fred, a family-run business that has been serving the town's locals and visitors since 1989.
Cream Tea
Another quintessential British treat you should try in Bournemouth is cream tea. This traditional afternoon snack consists of scones with clotted cream and jam, accompanied by a pot of tea. The Cosy Club, located in the heart of Bournemouth, offers a delightful cream tea experience complete with homemade scones and an extensive tea selection.
Seafood
Given its coastal location, Bournemouth is a haven for seafood lovers. From fresh oysters to locally caught fish, there's no shortage of delicious seafood dishes to try. One of the best places to experience the local seafood scene is WestBeach, a stylish restaurant that offers an impressive menu featuring locally sourced ingredients and breathtaking sea views.
Must-Visit Restaurants in Bournemouth
The Larder House
The Larder House is an award-winning restaurant offering a unique dining experience in a rustic setting. The menu is inspired by seasonal ingredients and focuses on traditional British dishes with a modern twist. With an impressive wine list and a cosy atmosphere, The Larder House is the perfect place for a memorable meal.
Urban Reef
For those who want to combine great food with stunning views, Urban Reef is the ideal choice. This beachfront restaurant boasts a panoramic view of Bournemouth's coastline and offers a diverse menu featuring local seafood, wood-fired pizzas, and mouth-watering desserts. With its relaxed atmosphere and friendly service, Urban Reef is a must-visit for anyone in Bournemouth.
NEO Restaurant
If you're looking for a fine dining experience, NEO Restaurant is the place to go. This contemporary restaurant offers a sophisticated menu that fuses British and European cuisines, using the freshest locally sourced ingredients. The floor-to-ceiling windows provide stunning views of the sea, making NEO Restaurant an exceptional dining destination in Bournemouth.
Bournemouth offers a diverse culinary scene that caters to both tourists and locals alike. From the classic British fish and chips to mouth-watering seafood dishes and elegant fine dining, there's something for everyone to enjoy. Don't miss the chance to visit Chez Fred for fish and chips, The Cosy Club for cream tea, and WestBeach for seafood. For memorable dining experiences, be sure to check out The Larder House, Urban Reef, and NEO Restaurant. With so many delicious options to choose from, you'll never run out of exciting meals to try in Bournemouth.