Traveling is a way of escape in this day and age, everyone is stressed with work, we all need a getaway and deserve a break. But the mere thought of a holiday sets a mental calculator up for us. Fortunately we have found the ideal spot for you to unwind without creating a hole in your pocket. The picturesque and beautiful beach town of Jaco in Costa Rica has both an idyllic and relaxing environment. It is also home to various nightclubs and party spots offering everyone their pick of choice.
Day 1
Check into the most affordable and comfortable rentals in Jaco, ( Pro Tip: Always try to travel with a group, to make your trip budget friendly. As a solo traveler, you can sign up for a group travel package to save on additional costs while enjoying the perks of traveling by yourself)
To get around and explore easily, here are some comfortable rental vehicles for you to check out. Don't forget to stop by Pachi's Pan for a hearty breakfast at affordable prices. If you are traveling solo, then bikes are a great way to explore the city
Head towards a tour, as it is indeed the easiest way to explore a new place. For an insight to the natural beauty of Jaco, visit the mount "El Miro". Additionally it is an amazing hiking spot. For delicious and affordable lunch, head to Marea Baja restaurant to taste the local cuisine.
For a perfect way to end a long day, you should head out for a sunset at the beach with a cup of coffee. Costa Rica is known for its coffee, which is locally made. There are so many places on the beach where you can enjoy the coffee, some of them are La Artesanal, Cafe Bohio etc.
Day 2
Relish mouthwatering breakfast specially curated by our professional in-house chefs at Jaco Royale.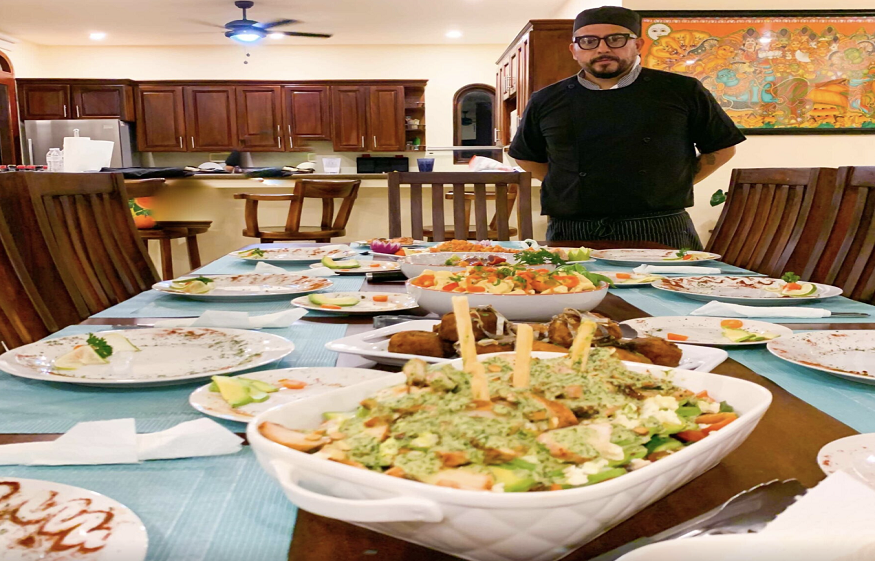 Jaco has a wide range of adventure activities that you can partake in, from Paragliding to Ziplining, get in line for these thrilling adventures. Not only are they a great way to experience an adrenaline rush, these group activities are a more affordable way to have fun.
After a tiring day of extreme sports, rest up and get pampered with a lovely meal before heading down to explore the nightlife of the city. Along with being in the lap of nature this town does have a variety of bars, pubs and nightclubs to go to. The "Jaco Bar", is an affordable bar with great music!
Day 3
To enjoy the last day of your vacation to the fullest, kickstart it by going fishing along the pier with your family or friends. It's fishing season here all around. Check out our special packages to brighten up your relaxed morning along the beach with scenic beauty.
A walk through the picturesque Royal Butterflies is a farm, a lush park with a range of wild butterflies is a popular tourist spot for photographs and it adds up as an amazing nature walk.
Jaco has a variety of local shops for you to buy souvenirs, the Tico Pod Art House and Gifts store houses local handmade paintings and handicrafts at an affordable range. Another such place is the Bambu, a small gift shop that sells bamboo boxes and ceramic dolls. Make sure to take along a perfect gift for your loved ones to remember this trip.
With Jaco Royale your travel planning just got easy! All you have to do is book your tickets to this paradise, while we take care of everything else for you. This summer, feed your wanderlust and create memories for a lifetime in Costa Rica!